ORLEANS PARISH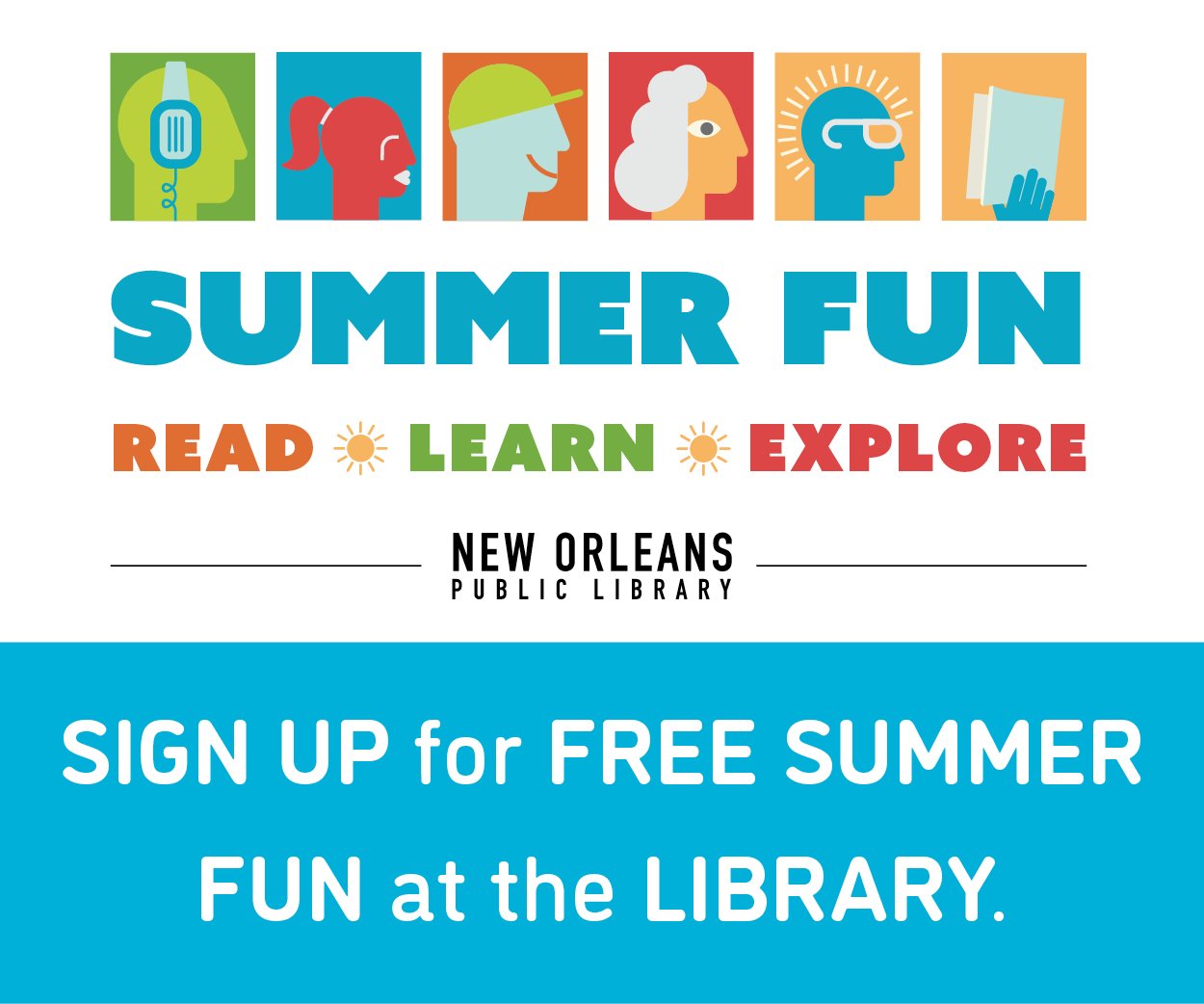 The 2019 Summer Reading Program is bigger and better than ever with events, reading rewards, contests, prizes, and raffles. With over 350 events for children, teens, and adults, there is something for everyone all throughout June and July. For schedule events check our Macaroni Kid Westbank Calendar here
To sign up, visit any library location or Summer Reading Program Sign Up here
Summer Reading Program
Algiers Regional Library and Hubbell Library in Algiers Point will host a Summer Reading Program Launch Party. Stop by any New Orleans Public Library to register and grab your registration prize, BINGO card, and reading tracker. Then stick around for a fun outdoor activity.
JEFFERSON PARISH
The 2019 Summer Reading Program "A Universe of Stories" has many events for children, teens, and adults, there is something for everyone all throughout June and July. For event listings check Macaroni Kid Westbank Calendar
here
Sign up for Jefferson Parish Libraries Summer Reading Program
here
Jefferson Parish libraries will also be offering FREE entertainment in June and July. Click
here
for more information.
PLAQUEMINES PARISH
The 2019 Summer Reading Program is open to all young people, preschool through teen, with reading programs, story times, and more. Families are invited to join the Read-to-Me portion of the program and encouraged to read together. Registration for "A Universe of Stories" Reading Program and Summer activities will be held in Belle Chasse, Davant, Port Sulphur, and Buras. This summer is going to be "an out of this world" at your Plaquemines Parish Library!. For more information click
here
.
YOU MAY ALSO LIKE...