The countdown to summer is on, and Kidcam Camps is excitedly planning to bring the spirit of summer to life! Summer camp might have looked a bit different last year, but Kidcam Camps is proud to have set the standard for keeping our Rockstars (campers) safe during the age of Covid-19.
In the spring of 2020, at the height of the pandemic, we held a special 10-week camp session for Louisiana's largest healthcare system with up to 1,500 campers across 15 sites. We implemented guidelines and protocols from health professionals and the CDC, resulting in no Covid cases or incidents.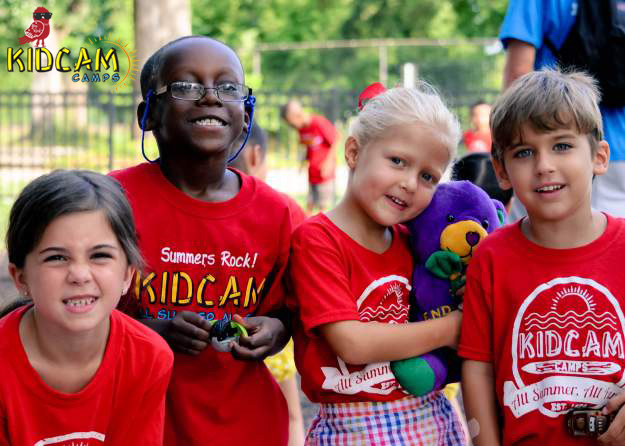 We did all of this while keeping with our mission: To bring the Spirit of Summer to life by creating memorable moments and lasting relationships, through a powerful summer camp experience that inspires greatness and brings smiles to faces. Having set the precedence and the foundation for the new kind of camp, Kidcam was then able to operate all Louisiana and Alabama summer day camp locations for the 10-weeks during summer 2020.
Our goal is to do summer camp better than anyone else. Creating meaningful summer experiences for kids ages 5-13 is our focus 365 days a year. With more than 47 years of experience running summer camps, Kidcam offers 10 weeks of summer fun with all the best activities. Full summer and weekly camp sessions are available online now for registration.
Kidcam's mission, through The Spirit of Summer, is designed to build a powerful summer camp experience with a mix of water activities such as boating and swimming, and outdoor activities such as interactive wildlife, hiking, sports and nature.
Our staff pride themselves in creating a welcoming, safe and supportive summer family where every child is treasured for what makes him or her unique. Through our long-standing traditions and values, they create a sense of belonging that gives children the confidence to be who they are, and our campers feel that they are a part of something truly special.
Camp begins at 9 a.m. and ends at 3 p.m. Before-care starts at 7 a.m. at no additional charge. After-care is from 3-6 p.m. for a nominal fee with sibling discounts available.
Kidcam offers convenient morning drop-off locations at each camp site, which allows parents easy "in-and-out access" when dropping off their campers each morning.
Weekly tuition is as low as $130 a week for the first child with sibling discounts available. If three or more weeks are purchased by May 9, each child receives a 10% discount. There is a $50 registration fee for the first child and $35 for the second.
Lunch is $5 a day, and snacks are $1.25. Parents will receive weekly schedules that show daily menus.
Campers are also welcomed to bring their own lunch and snacks.
https://kidcamcamp.com/city/gretna/ and https://kidcamcamp.com/city/new-orleans/