Come have a "whale" of a summer on the beautiful 12-acre country campus of Arden Cahill Academy's Camp Corral. For over 50 years, Arden Cahill Academy's Camp Corral has offered a relaxed environment with plenty of indoor and outdoor space where children continue to grow and develop during the summer months under the supervision of qualified teachers and experienced instructors. Arden Cahill Academy Camp Corral has been voted #1 SUMMER CAMP in the Greater New Orleans area for TWO CONSECUTIVE YEARS: 2020 and 2021 by Gambit readers! Camp Corral offers 10 weeks of summer activities and events!
Arden Cahill offers enrichment courses in math and language, which can be taken in conjunction with regular play camp. Camp Dates: May 31 - August 5.
Camp Corral is conveniently located in Gretna on the West Bank (10 minutes from the GNO Bridge).
Campers of all ages love Camp Corral. Whether they are little ones, tweens, or teens, we have something for everyone. We hope to have your camper with us this summer to join in the fun and make friendships that will not be forgotten!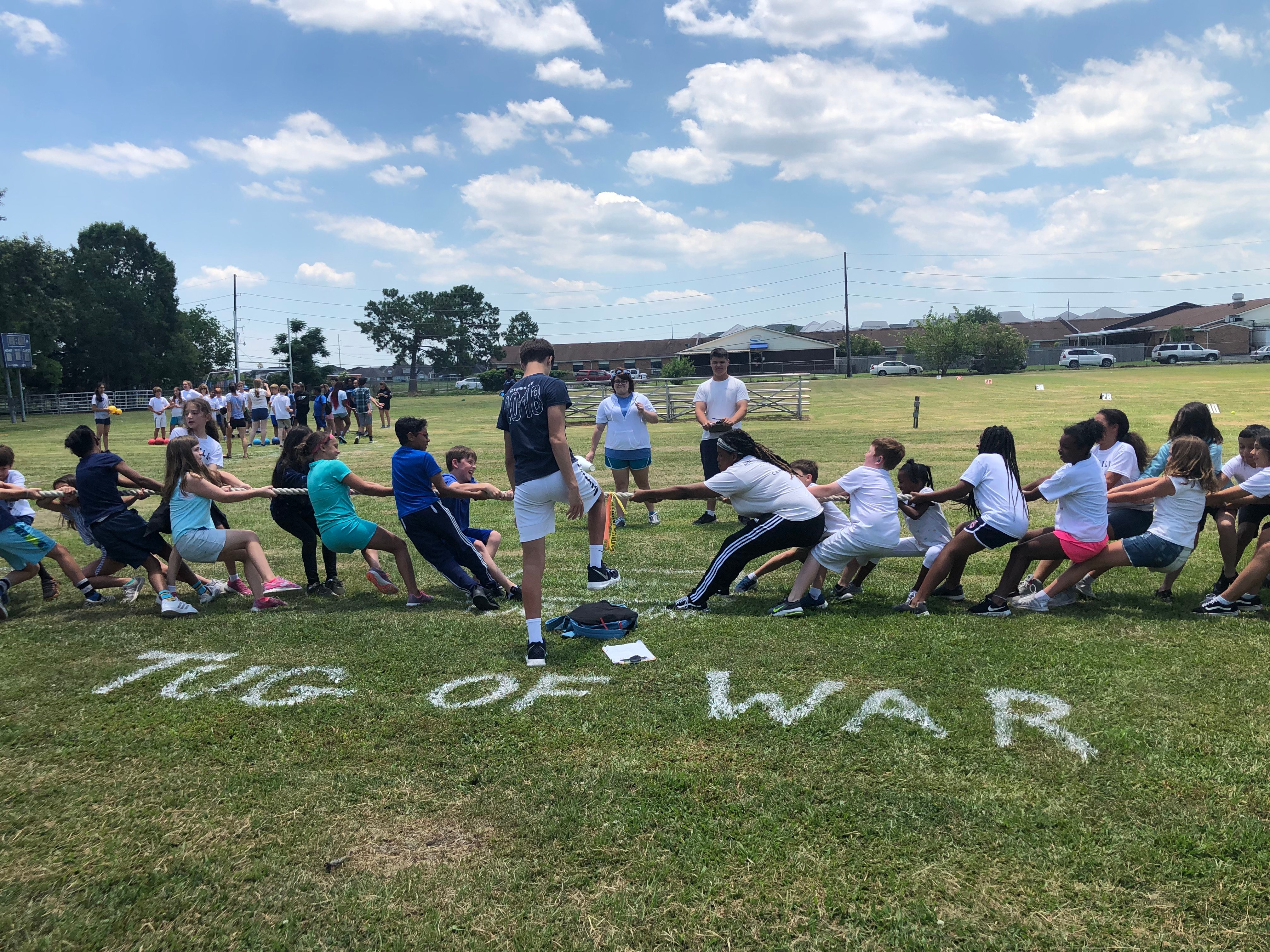 Camp Dates: Session 1 dates are May 31 – July 1 (Closed Memorial Day) and Session 2 dates are July 5 – August 5.
Camp Hours: The camp day runs from 9 a.m. – 3 p.m. Before and after-care, hot lunch and horseback riding are available for an extra fee.
Camp Ages: All campers ages 3-14 are welcome to attend (campers must turn 4 by Sept. 30, 2022)
Camp Costs: For more information about pricing, discounts, weekly themes and special events or to register, visit Camp Corral online at ArdenCahillAcademy.com.
Camp Registration: Free Registration for everyone who registers by May 2nd. Register online now!