Monster Jam 2021 was this past weekend at the Caesars Super Dome. My family was hosted to the event. I had the opportunity to attend a press day to check out how the track is built and learn more about the whole process of putting on this great family show.
Building a Monster Jam arena requires approximately 100 truckloads of dirt. Where does the dirt come from, you ask? Dirt is stored on a property in New Orleans East and it is own by FELD. It takes one day to build the arena and ramps and one day to take it apart. The dirt is firmly compacted so the monster trucks can have good traction to do all those famous flips and tricks.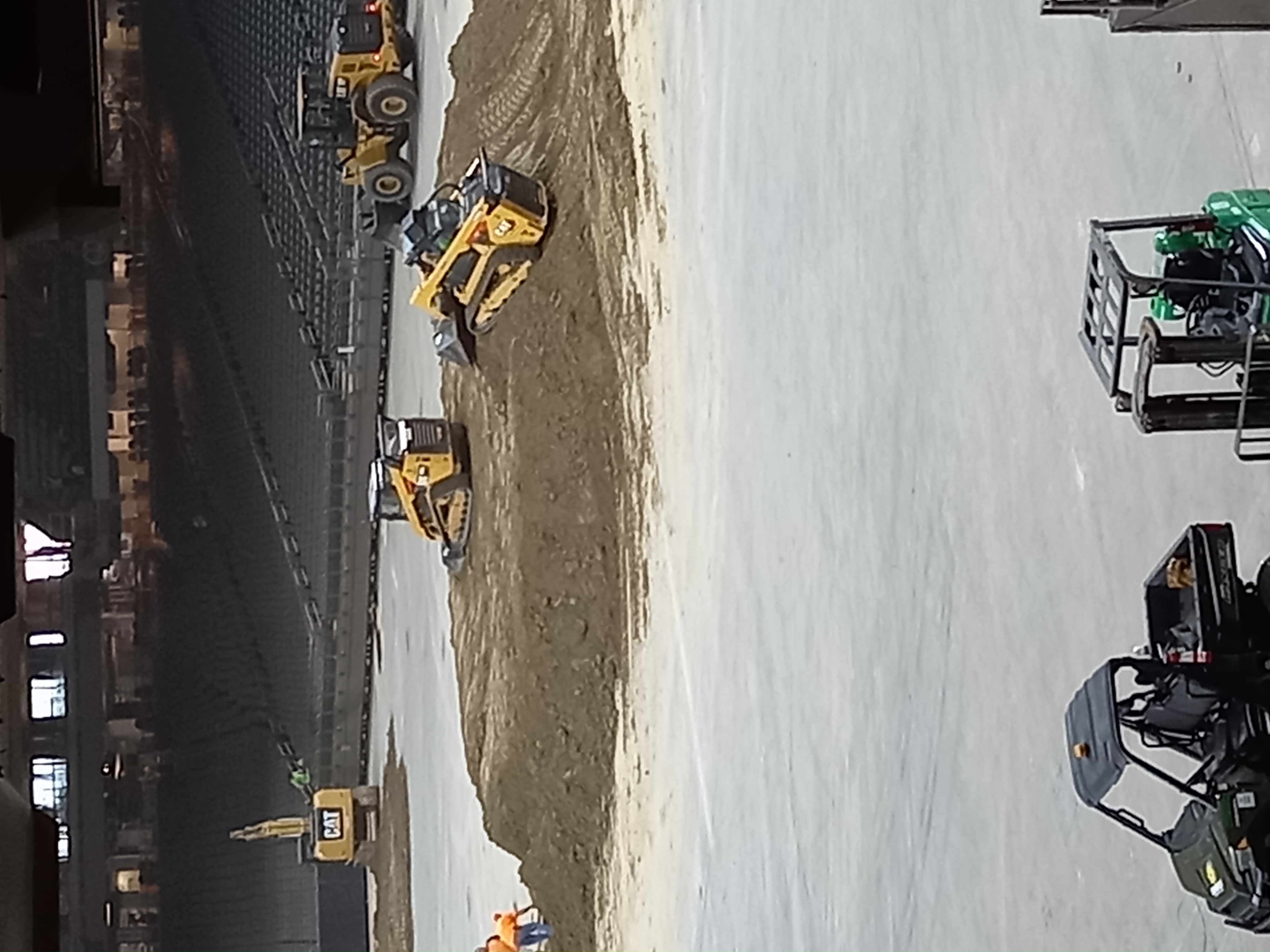 Monster Jam trucks are custom-designed machines that sit atop 66-inch-tall tires and weigh a minimum of 10,000 pounds, approximately 12 feet tall and about 12 feet wide. They are quite a sight! Built for short, high-powered bursts of speed, Monster Jam trucks generate 1,500 to 2,000 horsepower and are capable of speeds of up to 100 miles per hour. Monster Jam trucks can fly up to 125 to 130 feet (a distance greater than 14 cars side by side) and up to 35 feet in the air.

As part of the events leading up to the show, some trucks were on display at different Chick Fil A New Orleans stores. Soldier Fortune Monster Truck was on display at Chick Fila Harvey. We had the chance to get up close and look in great detail at this awesome truck and participate in their giveaways in anticipation of the show.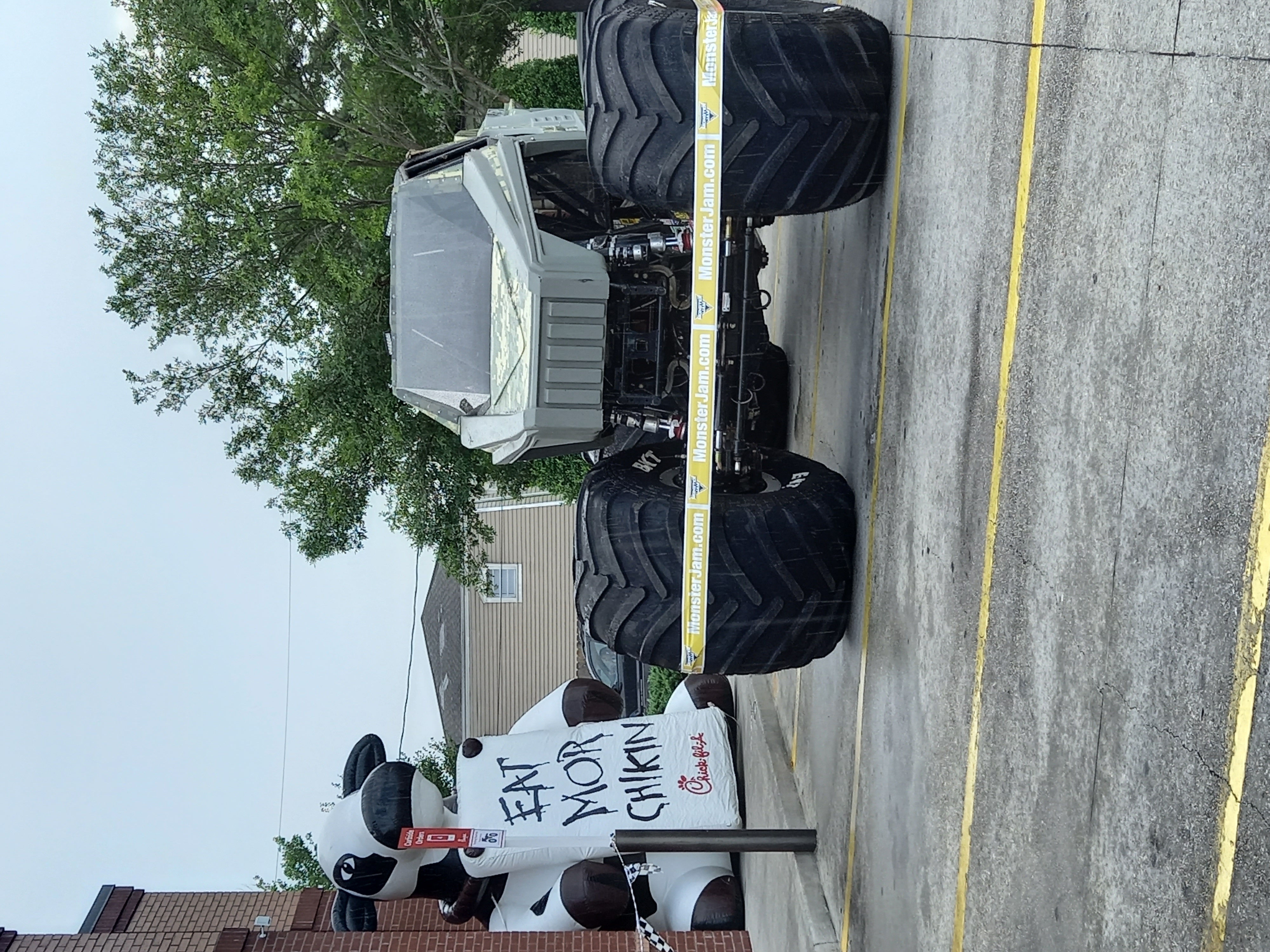 The Monster Trucks that performed this weekend in New Orleans were Grave Digger driven by Adam Andersen, Max-D driven by Tom Meents, Monster Mutt Dalmatian Galaxy driven by Cynthia Gauthier, Soldier Fortune driven by Louisiana native Kayla Blood, Son Uva Digger driven by Ryan Andersen, Monster Energy driven by Todd Leduc, Bad Company driven by John Gordon, Fast Metal driven by Louisiana native Coty Saucier, Great Clips Mohawk Warrior driven by Bryce Kenny, Jester driven by Matt Pagliarulo, Kraken driven by Nick Pagliarulo, Megalodon driven by Tristan England .
Ryan Andersen with Son Uva Digger was the overall winner, Freestyle winner and Great clips challenge winner.
Monster Jam is definitely one of my family's favorite events. After a year break due to the repairs that the Caesar Super Dome was undergoing in 2020 and the health guidances during the pandemic, I was definitely looking forward to this year's Monster Jam, as much as my husband and our three sons! Monster Jam is an amazing and fun event for the whole family.

Disclosure: I was hosted at Monster Jam 2021. All opinions are 100% my own.