Come have a "whale" of a summer on the beautiful 12-acre country campus of Arden Cahill Academy's Camp Corral. For over 50 years, Arden Cahill Academy's Camp Corral has offered a relaxed environment with plenty of indoor and outdoor space where children continue to grow and develop during the summer months under the supervision of qualified teachers and experienced instructors. Recently voted the #1 SUMMER CAMP in the New Orleans area, Camp Corral offers 10 weeks of summer activities and events! All activities take place on our campus. Join us for a jam packed schedule of horseback riding, swimming, art, theater & pretend play, sports, game room, petting farm, archery, riflery, laptop lounge and STEAM lab. Events for each week are guided by a weekly theme. Space, Dinosaur and Adventure week are always big hits! Blue & white days, Rodeo's, theatre productions, the overnight camp "in" and buddy days are not to be missed! Make a splash on the giant waterslide that is set up in the swimming pool area daily. Language Arts and Math academic enrichments classes are offered as session options.
Camp Corral is conveniently located in Gretna on the West Bank (10 minutes from the GNO Bridge). Please note that as we approach the start of camp, we will assess what the CDC guidelines are for operating camps and decide if we will open up spots to weekly campers or continue with full session registrations only. We were pleased to have successfully run a safe, clean, fun filled camp last summer and look forward to Camp Corral 2021.
Campers of all ages love Camp Corral. Whether they are little ones, tweens, or teens, we have something for everyone. We hope to have your camper with us this summer to join in the fun and make friendships that will not be forgotten!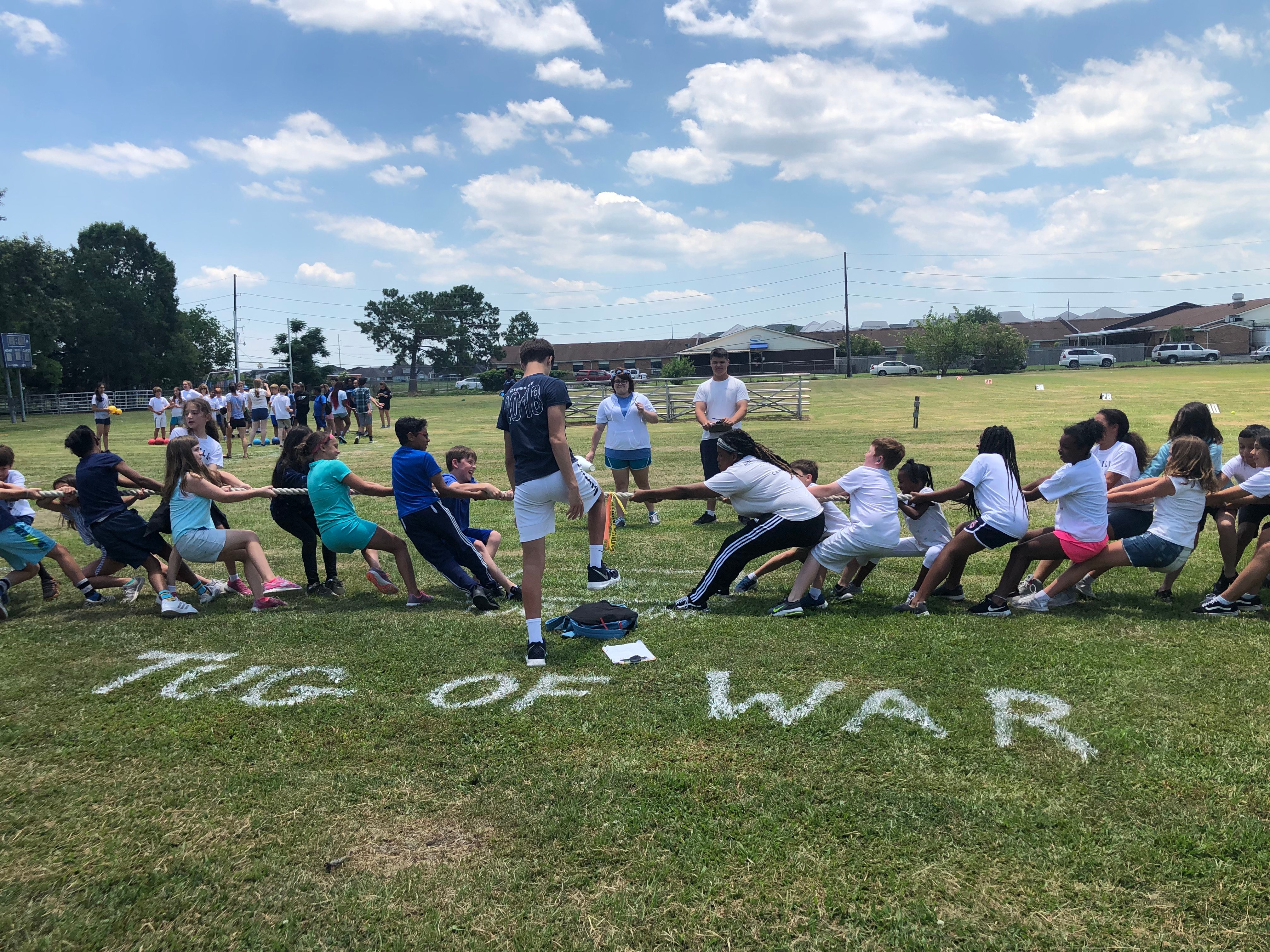 Camp Dates: Session 1 dates are June 1 – July 2 and Session 2 dates are July 5 – August 6.
Camp Hours: The camp day runs from 9 a.m. – 3 p.m. Before and after-care, hot lunch and horseback riding are available for an extra fee.
Camp Ages: All campers ages 3-14 are welcome to attend (campers must turn 4 by Sept. 30, 2021)
Camp Costs: For more information about pricing, discounts, weekly themes and special events or to register, visit Camp Corral online at ArdenCahillAcademy.com.
Camp Registration :: Register online now. Spaces are limited!