Hot Wheels Monster Trucks Live brings everyone's favorite Hot Wheels monster trucks to life, combining Hot Wheels' iconic jumps and stunts with epic crashing and smashing to deliver an exhilarating family entertainment experience for kids of all ages.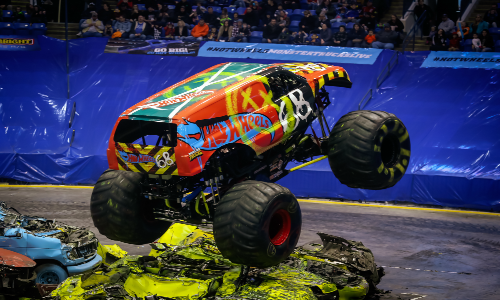 In addition to the Trucks, each show will feature specialty acts like the superstars of freestyle motocross, world record attempts and Megasaurus – the car-eating, fire-breathing prehistoric robot as it makes its Hot Wheels Monster Trucks Live debut. The whole family will experience the exhilaration and the thrills that only Hot Wheels Monster Trucks Live can deliver. Go Big! Go Hot Wheels!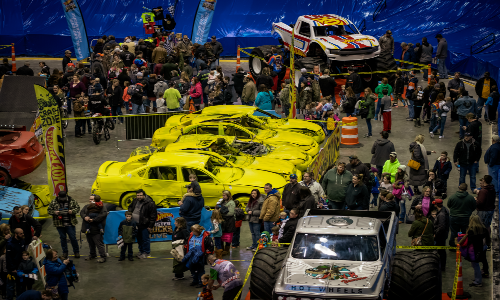 Crash Zone Pre-Party. Image by Eric Cole
WHEN
Saturday, November 2nd at 1:30pm
Crash Zone Pre-Party at 11:00am
Sunday, November 3rd at 1:30pm
Crash Zone Pre-Party at 11:00am
HotWheelsMonsterTrucksLive.com
WHERE
Smoothie King Center
1501 Dave Dixon Drive
New Orleans, LA 70113
(504) 587-3663
All authentic real-life Hot Wheels Monster Trucks never-before seen in New Orleans, featuring Boneshaker, Tiger Shark, V-8 Bomber, Hot Wheels Racing #1 and Demo Derby And… BIGFOOT The Original King of Monster Trucks Superstars of freestyle motocross – high flying motorcycle acrobatics Megasaurus, the world's fiercest transforming, fire-breathing robot.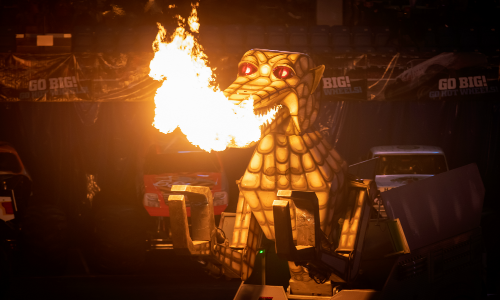 For more information go to HotWheelsMonsterTrucksLive.com for special prices, promotions, special appearances.
ON-SALE & TICKETS
Tickets On-Sale Friday, April 26th at 10am
Smoothie King Center Box Office and
Ticketmaster.com
PRICES
$40, $35, $22
Kid's Price $8
Military (w/ ID) $20
Groups (10 or more) $20