Are you looking for ways to celebrate July 4th in the West Bank of New Orleans, La.?
We have all your Independence Day fun in or around the Westbank — fireworks, parades, community picnics, and more — rounded up right here for you!
Here are 13 ways you can find your family fun in or around the Westbank of New Orleans on July 4th and celebrate Independence Day:
June 29

Slidell Heritage Festival
The Slidell Heritage annual festival, featuring music, fireworks (about 9), art, robots, games, food and more. Time:4-11pm. Don't miss the expanded Children's area which includes pony rides, inflatables and Home Depot Building workshops. All activities in the children's area are included with the entry fee.
Admission: Adults $10, Children 4-12 $5 Children, free for children 3 or younger. Entry fees raise funds for Slidell Charities.
Where: Heritage Park, 1701 Bayou Lane, Slidell, 415.710.7347.
Light Up The Lake Independence Day Celebration (Rain Date June 30)

The City of Mandeville, Chevron and The Northshore Community Foundation announced the return to the Mandeville Lakefront in celebration of our Country's Independence on July 4th. For this special event, the public is welcomed to bring picnics and drinks (no glass bottles or charcoal grills, please) to the lakefront area beginning at 10:00 a.m. Entertainment will begin at 4:00 p.m. on the stage located between and Coffee and Carroll Streets, with patriotic recognition and live music by Groovy 7. Food and drinks will be offered for purchase beginning at 5:00 p.m. by the Old Mandeville Business Association (OMBA) restaurant members. The evening will close with a festive display of fireworks sponsored by Chevron.
For more information, visit www.cityofmandeville.com.
Location: Mandeville Lakefront; Music Stage at Coffee & Carroll Streets
Hours: Picnicking begins at 10 am, Entertainment at 4 pm, Fireworks at Dusk.
Admission: Free


Fourth of July Fireworks in Abita Springs
Live music and family-friendly fireworks at dark. Food, drinks, flag retirement ceremony and more. All ages are invited to cool off in the water feature at Abita Park. Time 5pm-10pm.
For more information, please visit www.townofabitasprings.com.
Location: Abita Springs Trailhead Park
Hours: Fireworks at dusk
Admission: Free


July 3


Sparks in the Park
Join the City of Covington's Independence Day celebration, featuring face painting, patriotic music, and watermelon and hot dog eating contests from 4 to 9 p.m. Enjoy fireworks show at dusk (8:45 p.m.). Chairs, blankets, and picnics are welcomed. Concessions will be available for purchase. Kids' activities and refreshments begin at 6pm, music begins at 7pm, and fireworks at 8:30pm (dusk).
Admission: Free.
Where: Bogue Falaya Park, 213 Park Drive, Covington, 985.892.1873.


St. John the Baptist Parish Independence Day Celebration
The St. John the Baptist annual celebration includes food, games, and music, 6-9:30 p.m., fireworks around 9pm. Festivities take place on both sides of the Mississippi River: at St. Peter Catholic Church in Reserve on the east bank and at the St. John Courthouse in Edgard on the west bank. The event will be broadcast on the government access channel starting at 7 p.m.
Admission: Free.
Where: St. John the Baptist 2361 Hwy 18, Edgard, La.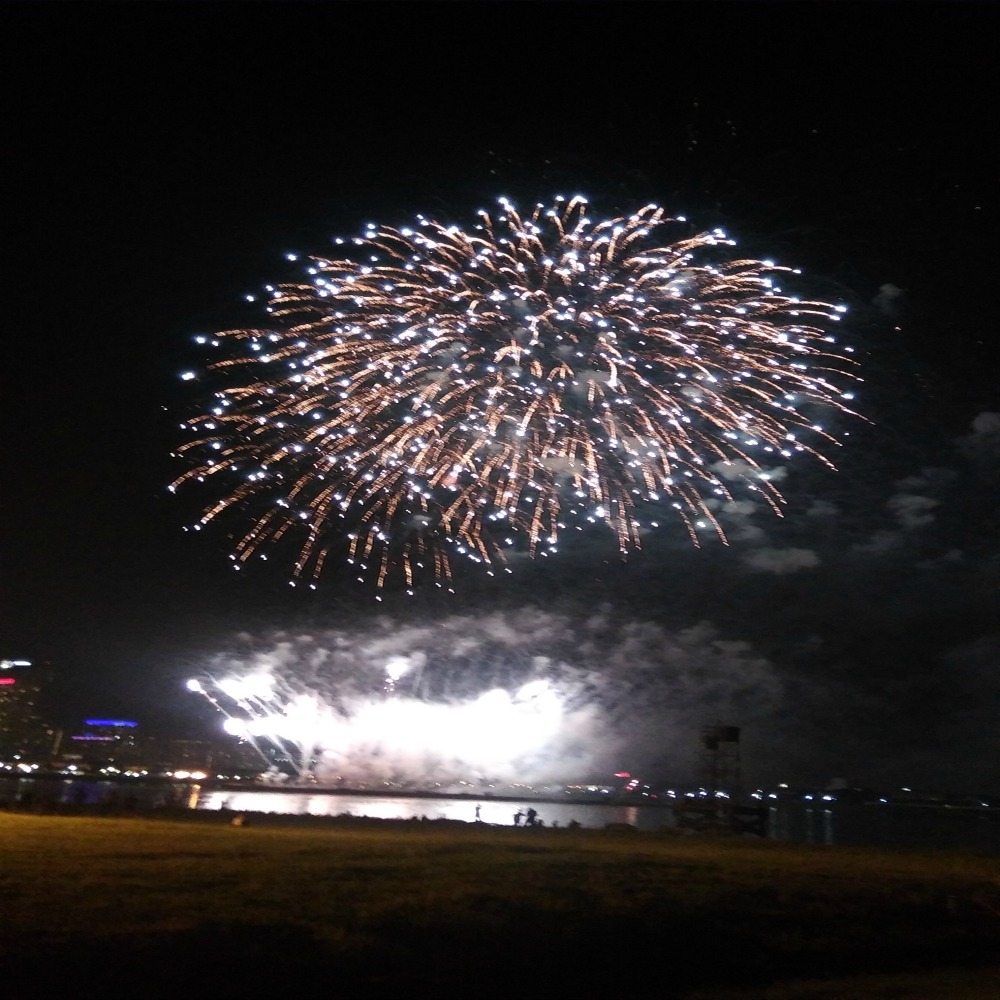 July 3

Happy 3rd of July
The Marine Corps Band of New Orleans plays patriotic music on City Park's Goldring/Woldenberg Great Lawn, 7:15-9 p.m., followed by fireworks at the Peristyle. Blankets and chairs and picnics permitted. Concessions, snowballs, wine, and beer will be available for purchase. Arrive early for giveaways. Red, white and blue attire encouraged.
Admission: Free.
Where: City Park, 1 Palm Drive.
Uncle Sam Jam
Lafreniere Park will celebrate the 4th of July from 4:00pm-10 p.m. with food, drink, music, and fireworks (expected at 9). Enjoy their great line up.
Chairs and blankets are welcome; no outside food or drink.
Admission: Free.
Where: Lafreniere Park, 3000 Downs Blvd., Metairie, 504.838.4389.


St. Charles Parish Annual Independence Day Celebration
St. Charles Parish will hold its annual Independence Day Celebration from 6 until 9 p.m. on July 3rd at the West Bank Bridge Park, 13825 River Road. The band is scheduled to begin at 6:30 p.m., with a fireworks extravaganza to begin at 9 p.m. The celebration features music by the Groovy 7, children's activities such as balloon twisting and more. Guests can bring their own chairs, drinks, and ice chests to join the fun. No pets or glass bottles allowed. Food for sale.
Admission: Free
Where: West Bank Bridge Park, 13825 River Road, Luling, 985.783.5183.
St. Bernard Salutes America,
St. Bernard Salutes America's 35th Annual Celebration Wednesday July 3rd - 5:00-9:00 pm on the Frederick J. Sigur Civic Center Grounds located at 8245 W. Judge Perez Drive, Chalmette. Admission is free. There will be fun for all ages including food, drinks, live entertainment, children's activities, a spectacular fireworks show and more. Entertainment for the event will include live music by 5 - 6pm Line Dancing with Sounds by JP; 6:30 - 9:30 pm Supercharger; 9:30 pm Spectacular Fireworks Show.
Admission: Free.
Where: Frederick J. Sigur Civic Center, 8245 W. Judge Perez Drive, Chalmette, 504.473.7238.


July 4

Go 4th on the River
To commemorate 28th anniversary, The Port of New Orleans will bring out the General Roy S. Kelley fireboat and make a return appearance along the river, with its famed water show with plumes of red, white, and blue fountains beginning at 6:00 p.m. and leading up to the 9:00 p.m. Dueling Barges Fireworks extravaganza over the Mississippi River between the Gov. Nichols Street Wharf and the Canal Street Dock. Bring radios to hear the soundtrack, which will be simulcast on WLMG-FM, WWL-AM, WWL-FM and WWL.com. The Gen. Kelley was used by the Port of New Orleans to fight fires, give tours, and conduct search-and-rescue missions on the Mississippi River. Built in 1994, the Gen. Kelley is 95 ft. long and 16 ft. wide with a 7 ft. draft. It seats 24 and typically has a crew of three.
For more information: www.go4thontheriver.com/
Admission: Free.
Where: Moonwalk, 750 Decatur St. or along the levee in Algiers Point.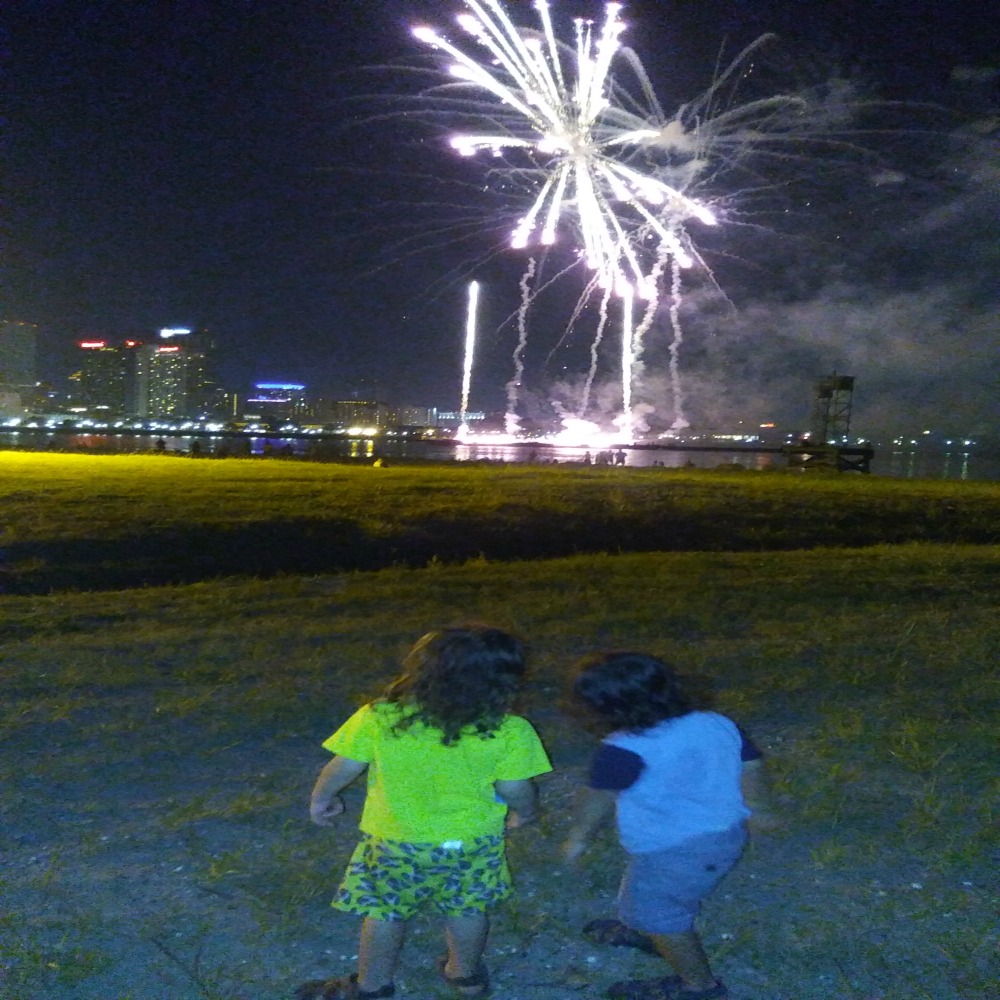 View of fireworks from Algiers Point Levee
Madisonville Old-Fashioned 4th of July Celebration,
The celebration starts at 8:30 am with a Fun Run. The festivities will start at 2:00 pm with a parade through downtown, veterans activities, games and contests, a beauty pageant, food, and fireworks over the Tchefuncte River at dusk (about 8:30 p.m.). Picnic baskets and coolers are permitted. Food will be sold from noon to 5:00 pm
Admission: Free.
Where: Madisonville Riverfront, Water Street at Louisiana 22, Madisonville, 985.237.1688.
More info: http://madisonville4thjuly.com/


Go 4th to Crescent Park
Celebrate Independence Day in Crescent Park! Crescent Park is the premier location for Fireworks viewing on the river. Piety Wharf will be open for viewing as well with its own drink station. To support the park, no outside food, beverages or coolers will be allowed. Chairs are welcome! There will be security checkpoints at all three entrances to the park; Bartholomew Street, Piety Street, and Mandeville Street. Parking in Crescent Park lots will be $15 a car and will fill up fast!
Crescent Park at French Market, 1008 N Peters St, New Orleans, LA 70117
When: 5:00 PM - 10:00 PM
Cost: Admission is free, but donations will be accepted.
For more info: http://crescentparknola.org/

Mande Independence Day Parade and Festival
Mande Independence Day Parade will proceed down the Lakefront from Wilkinson St. to Girord St. then up Girord St. to the Mandeville Trailhead. The free event will feature music by The Box Office Giants, a Little Miss Mande Independence Day Pageant, a performance by the Mande Milkshakers, awards for "Most Patriotic" parade participants, a raffle, door prizes, and food and refreshments vendors. The after party is open to the public to attend the free event and bring their own food and drinks.
When: Parade 4-6pm and Festival from 6-9pm
Cost: Admission is free but donations will be accepted for Miracle League Northshore
Where: Mandeville Trailhead 675 Lafitte Street Mandeville, LA 70448

Hope you all have a happy -- and safe! -- July 4th holiday on the Westbank!
Macaroni Kid Westbank - Find Your Family Fun, Subscribe Today!
Macaroni Kid Westbank is a free weekly newsletter and website focused on fun family events and information in Westbank of New Orleans. We gather together local family events and activities each week and add useful information about classes, family-focused businesses, book and product reviews, recipes, crafts, school, camp and more. Macaroni Kid Westbank is full of useful local information like this PLUS tons of kid-friendly events on our event calendar. Have an event you'd like submitted to our calendar for consideration? Submit an event here. Like what you see here and want to get all the fun delivered to your inbox